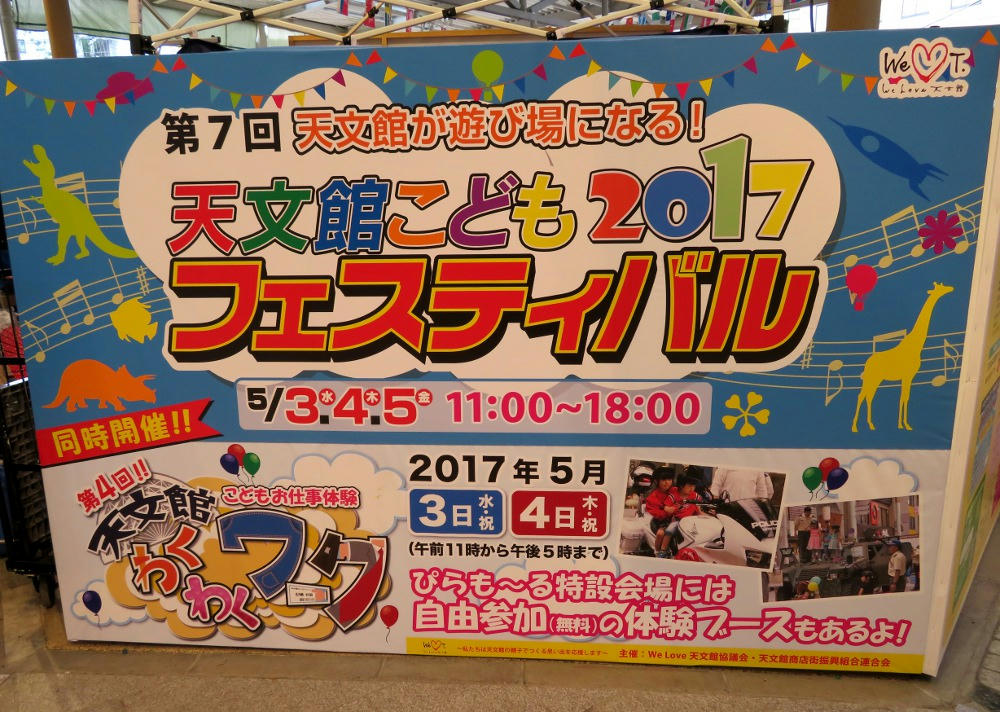 Golden Week is the name given to the 3-day stretch during the first week in May that has back-to-back 1-day holidays. Most families take the entire 5 days off to travel and visit relatives elsewhere in Japan. For me, this was a very low-key vacation this year. I just stayed home, with occasional forays outside for walking exercise.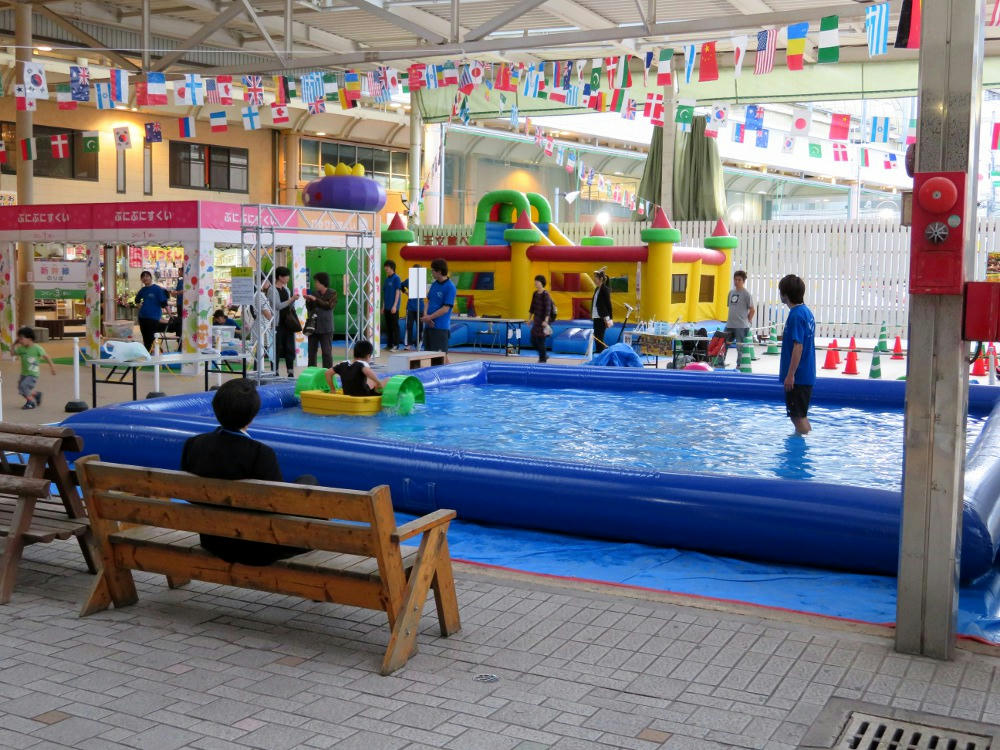 In general, there was nothing happening event-wise in the city. The one exception was something put on by the Yamakataya department store. On Wednesday, they had a play area for kids in the space in front of the Lotteria hamburger shop. It included the bounce castle, an inflatable pool for use with a small plastic paddle boat, and a game area for the kids. On Thursday, they had a photography studio set up in the department store itself for family portraits. And on Friday, there was an arts and crafts lab for mothers for making small wooden houses, also somewhere within the store itself. So, all I saw of the event was the last few minutes of the play area before they tore it down at 5 PM.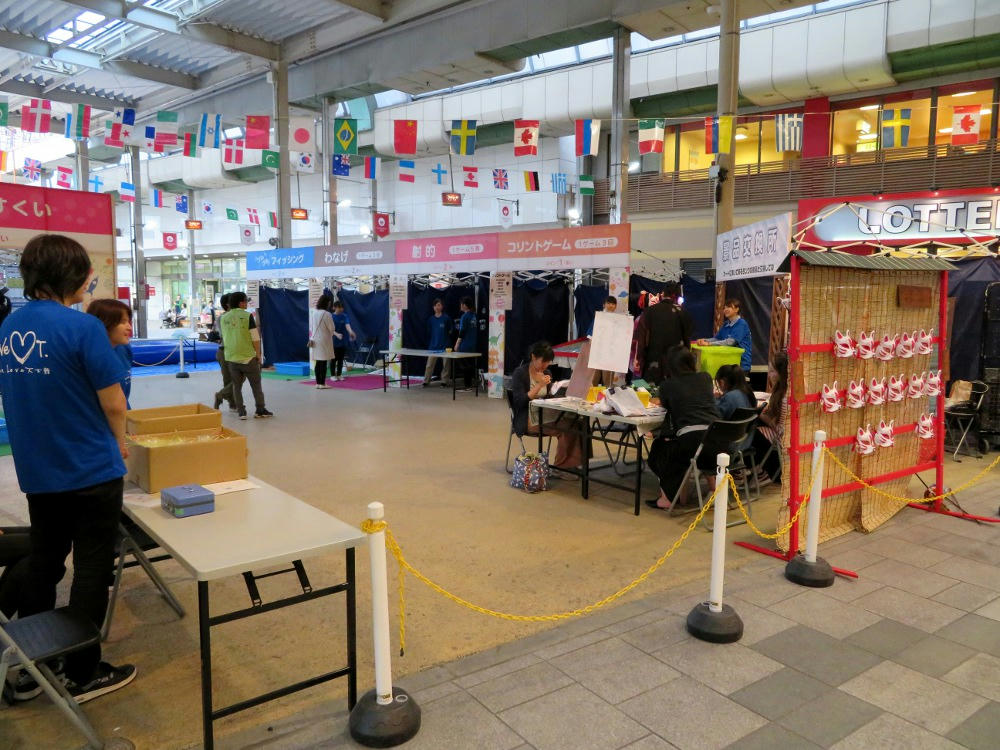 Interestingly, one of the activities was put on by the couple that had the haunted kitsune (fox) shrine at the Sakura Machi festival at the Kotsuki river back in early April. I saw them again at the main Dai Hanya stage grounds at Dolphin Port on April 30th, but they didn't seem interested in posing for photos at that time. I'm thinking that they may be trying to turn this into an ongoing business for them.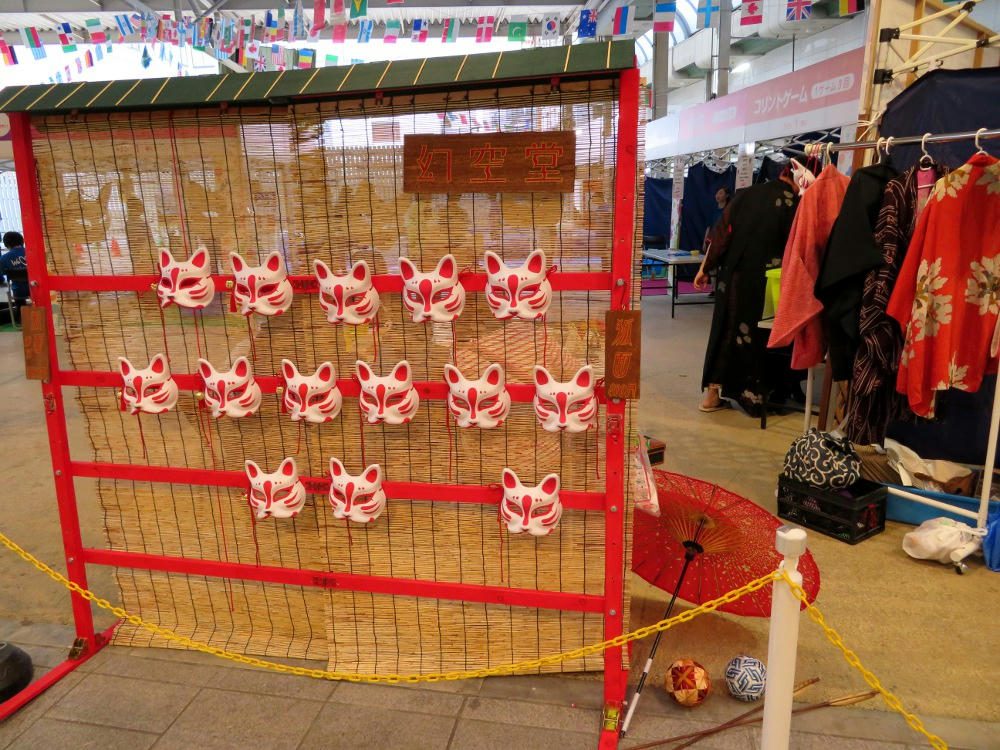 I'm not sure, but I expect that the idea is that people can put on kimono and the masks and play with the two adult kitsune.